Industrial Laundry Equipment for Sale
Industrial Laundry Equipment for Sale
If you are looking for industrial laundry equipment for sale, R.W. Martin has high-quality machinery your facility needs. With 50 years of experience working with industrial laundry equipment, we have serviced countless clients in the laundry and dry cleaning industries. 
R.W. Martin offers new and pre-owned equipment and parts, design services, technical support, plant and equipment installation services, and more! We offer our expertise in all areas of industrial laundry equipment and technologies. As a result, we can give your facility the tools it needs to maintain peak performance.
Whether you need direct contact water heaters, steam coils, lint filters, or cart washers, you can depend on R.W. Martin for reliable equipment.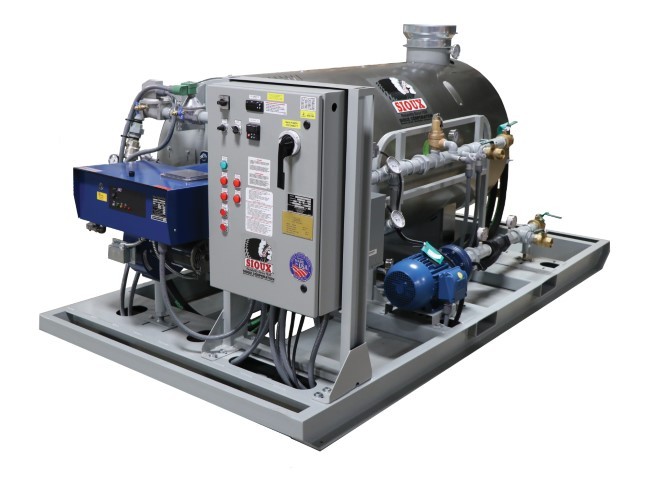 Types of Industrial Laundry Equipment for Sale
DC Water Heaters
For facilities that depend heavily on the production and efficient use of hot water, a state-of-the-art DC water heater is a necessity. Laundry facilities cannot clean without hot water, so if your facility runs out, you can no longer complete tasks. As a result, you experience extensive downtime, which results in reduced productivity and revenue.
However, R.W. Martin has the industrial laundry equipment for sale you need, so you can avoid downtime and maintain efficiency. We are a leading provider of DC water heaters from various manufacturers including Sioux and Kemco. Furthermore, we offer competitive pricing for both new and used water heating machines.
Don't let equipment failures and insufficient hot water production slow down your facility. With R.W. Martin, you can install state-of-the-art direct contact water heaters from reputable manufacturers.
Laundry & Dry Cleaning Coils
R.W. Martin is also a leading supplier of laundry and dry cleaning coils. We have immense experience in manufacturing steam coils, so we can customize coils to your unique application's performance requirements. Furthermore, our manufacturing capabilities enable us to recreate any existing OEM coil design or modify initial coil designs to enhance performance.
R.W. Martin supplies coils in a wide variety of circuiting and manifold configurations, so we can meet the requirements of nearly any laundry or dry cleaning operation. We also offer the ability to make additions such as drain pens for replacement units. All pans and coils contain stainless steel and other materials with corrosion protection. As a result, your coils are more efficient and last longer, minimizing maintenance requirements.
Here at R.W. Martin, we offer a variety of different coils to fulfill the performance requirements of virtually any laundry application. Our laundry and dry cleaning coils include:
Steam Coils

Evaporator Coils

Condenser Coils

HVAC Coils

Water Coils: Hot, Cold, GLYCOL

Custom Coils
Lint Filters & Cart Washers
Various industries depend on industrial laundry equipment to maintain productivity. Spas, hotels, health clubs and hospitals are just a few examples of facilities that need clean, germ-free laundry to eliminate potential health hazards. 
R.W. Martin offers new and pre-owned lint filters and cart washers from distinguished manufacturers including McClure Industries and Energenics Corp. Not only lint filters and cart washers crucial for cleaning laundry, but they are also important for maintaining cleaner air and better sanitation standards.
Looking for new and pre-owned industrial laundry equipment for sale? Contact R.W. Martin today!